Confisar
Sart
Introduction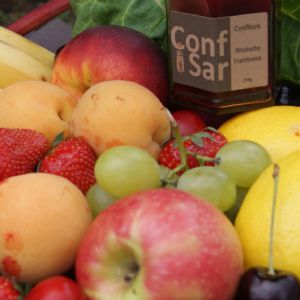 Jean-François GABRIEL graduated from the Hotel School and worked for many years in the catering. He likes to share his passion for subtle aromas and contrasting flavors, which are often innovative and surprising. His goal is to inspire people who have little time to cook, to use his products and to put something simple and tasty on table, which excites the taste buds. He uses fresh, quality and local produce.
For individuals and professionals Confisar offers a wide range of local produce. All kinds of varieties jams, jellies, syrups, sauces … hot or cold to use in all types of preparations. Prepared without additives or preservatives: sweets, biscuits, nougats (almonds and/or hazelnuts). Chocolate spread, (pure or milk) and made from Belgian chocolate and fresh butter, without exotic oils, with or without nuts.
The products are available on the market on Tuesday morning in Spa and Sunday morning on the market in Malmedy, at bakery Franck in Sart and at the florist Deco Flora in Tiège.
Photo gallery
Address
Confisar
Grand'Rue 136, Jalhay, Belgique