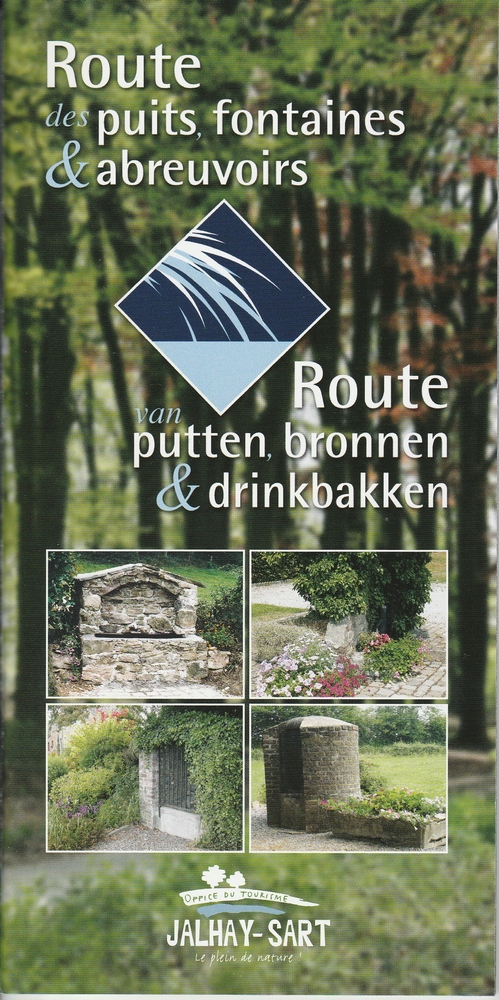 Photo gallery
Download brochure
Brochure
Circuit of wells, fountains and drinking places.
Description
To learn more …. A "water circuit" …
In Jalhay-Sart, a place of springs, creeks originating from bogs and wild creeks, there were wells in every village and hamlet, the sources of life. In the past, wells and fountains were favored meeting places for the citizens. They were used as a source of drinking water for both people and domestic animals and for other domestic uses, such as laundry.
Today numerous wells and fountains dot the landscape. You can explore our cultural heritage on foot, horseback, by bicycle or car. A marked route will take you through the area and will give you appreciation of our villages with their heritage. Romantic roads passing through forest and field will enchant your walk.